... it is the basic type of construction set PONY
PONY 01
The basic variant of the construction set, which came on the market as the first of the three present variations. This was a test product that enjoyed such success at home and abroad that we decided to create additional types of sets – PONY Mini and PONY 02. With the PONY 01, you can build a tricycle, scooter, PONY, cart, crane, mill, locomotive and other toys that are more involved than toys from the PONY Mini. Your products are sufficiently strong enough for children to romp and ride on them according to their wishes. 
With the PONY 01 construction set, you can start any time, it is no problem to use it as the first type of these sets; you will be able to make all assemblies smoothly. This type is designed not just for boys, but also for girls.
Samples of constructions - PONY 01
Further information
Each construction set contains a catalog, where all the manuals and assemblies you can put together from the PONY 01 set are shown – after your children begin with the set, some will need the assistance of an adult, but later on they will be able to handle everything alone. After you go through the instructions, you can use your imagination to build some interesting and bigger toys than what's available from the PONY Mini. Because it's universal, you can add all other types of construction sets to the PONY 01.
Hooray for that!!!
Technical details
Packing dimensions:              40,5 x 26,5 x 9,5 cm
Total weight:                            3,1 kg
Number of parts in the construction set:
beam – 24 pieces
connecting rod – 26 pieces
pulley wheel – 1 piece
small wheel – 4 pieces
peg – 60 pieces
wooden hammer – 1 piece
shake-out rod – 2 pieces
rope – 6 m
rubber – 0.75 m
Total number of parts in the construction set = 118 pieces + rope + rubber
The time spent with children is the most valuable thing we can give them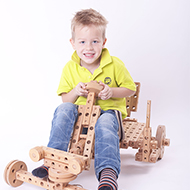 News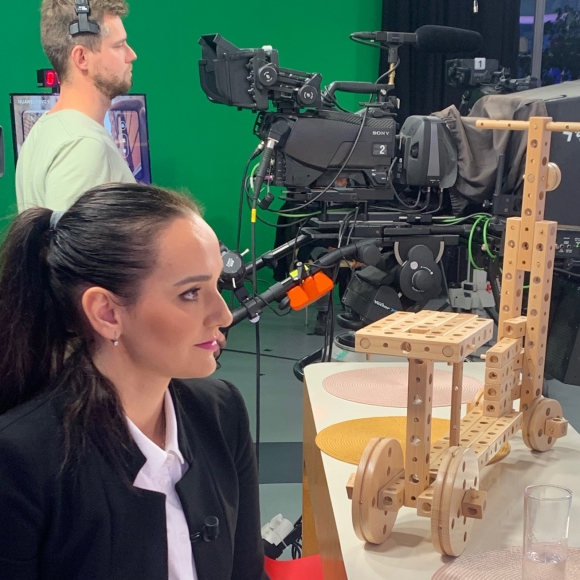 References