Amusing TEE PEE with a unique structure!
PONY TEE PEE
It is the original, simple and practical place, where every child can find a piece of privacy. Absolutely unique and very popular product at nursery schools and after-school care centres. PONY TEE PEE is an inventive tent of a pentagonal shape. Thanks to its size, TEE PEE is an excellent toy not only for small children but also a wonderful accessory to children´s playrooms.
Why is PONY TEE PEE just so unique:
Original design!!!

Size and spaciousness

Stability and material robustness

Choice of more material options

Wide range of colour versions

Children can assemble the entire TEE PEE from the smallest parts by themselves

You can use the components of TEE PEE also for the construction set (Every TEE PEE contains 73 parts of the PONY construction set)
Every child will grow fond of PONY TEE PEE!
Samples of constructions - PONY TEE PEE
Further information
Just thanks to the parts of the PONY construction set, the tent structure is strong but also very light. You can tidy up the entire TEE PEE simply in such a way that it does not occupy a space or in a couple of minutes you can disassemble it when it is not used at the moment. Another advantage of PONY TEE PEE is a simple handling with a tent canvas, which is fixed withWelcro. The entrance is closed easily  with laces. The tent canvas is made from a high resistant material. We produce PONY TEE PEE in several options. The imitation-leather material is very practical, up-to-date and easy to maintain, or you can choose a classical textile option.
Technical details
Packing dimensions:        80 x 26 x 11 cm
Total weight:                       6 kg
Number of parts in the construction set:  
beam –

 15 pc

connecting rod – 

20 pc

peg –

 35 pc

wooden hammer – 

1 pc

knockout stick –

 1 pc

tent canvas –

 1 pc
Material of the tent canvas:
Imitation-leather

 (all-colour options)

Printed material

 (Indian option anda coloring book)
With the COLORING BOOK option the price includes colours for textiles (6 pc) and application sponges. 
The time spent with children is the most valuable thing we can give them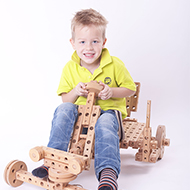 News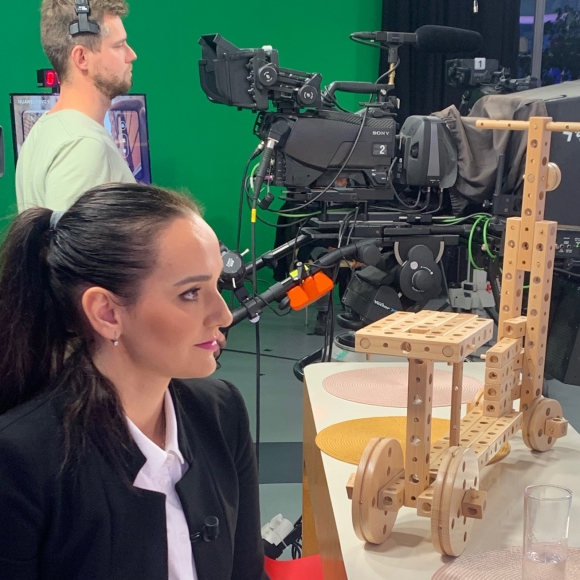 References