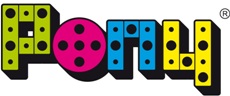 Cubes, cylinders, board?? Color or natural??
PONY CUBES
These are PONY cubes!!! Don't be fooled, because our cubes are really huge and the largest of them is 10 × 10 × 10 cm. You can add other parts to them like cylinders and boards and the fun is all taken care of. Like all PONY products, we make all our cubes here and we guarantee the highest quality and safety of their finish. Have you been wondering what you can build with our cubes??  
Samples of constructions - PONY CUBES
Further information
When developing these cubes, we placed great emphasis on wooden material, which is durable and yet easy to handle. We offer natural cubes, which are finished with a clear varnish and colored cubes that shine with PONY colors. Everyone can choose the right one for them.
We offer two sets:
Sooo, which would you like?
Technical details
Basic set contains:
plate (board): 10 × 40 × 2 cm – 1 pc.
large cube: 10 × 10 × 10 cm – 1 pc.
large cuboid: 10 × 10 × 5 cm – 2 pcs.
small cuboid: 5 × 5 × 10 cm – 2 pcs.
small cube: 5 × 5 × 5 cm – 4 pcs.
large cylinder: Ø 5 × 10 cm – 2 pcs.
small cylinder: Ø 5 × 5 cm – 4 pcs.
Varianty:
natural (lacquered)
colorful
big set in PONY BOX (includes 104 parts + PONY BOX)
The time spent with children is the most valuable thing we can give them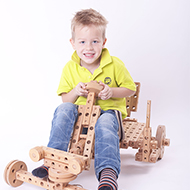 News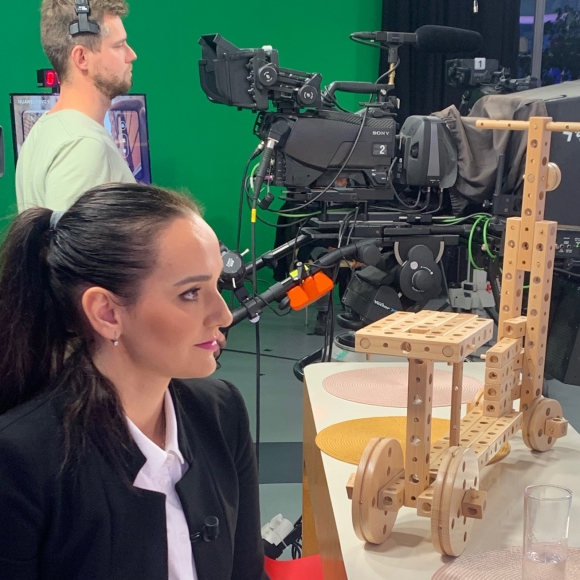 References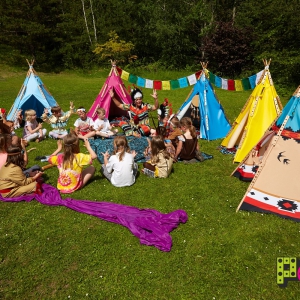 Amusing TEE PEE with a unique structure!
next...